Design Printing Services (DPS) Company Limited incorporated in 1995- is dedicated to promoting Myanmar tourism overseas. It has been producing complimentary guide maps on behalf of Ministry of Hotel and Tourism and funded by private companies through advertisements. DPS has been going overseas travel shows and trade events such as ITB, ITA- International Travel Asia in Hong Kong, Myanmar travel show - Bangkok, Thailand, International Trade Expo Kunming China.
Click Here Now!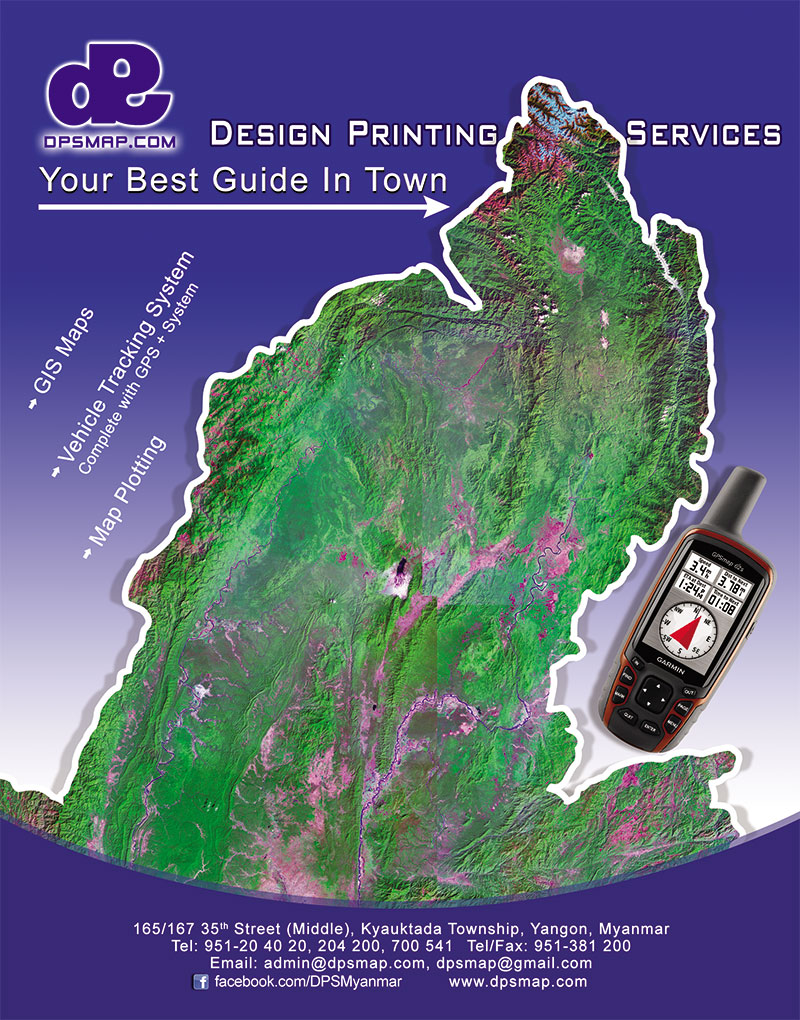 Vital Statistics
Number of clients: nearly 250 which includes many leaders from various industries
Number of domains under management: 65
Number of Employees: 43 full-time
Search-engine ranking: #1 local company on Yahoo! directory. Top 20 in most search engines.
Memberships: ? Union of Myanmar Chamber of Commerce and Industry (UMCCI)
Member of Myanmar Computer Industry Association (MCIA)
Office location: heart of the capital
Floor space: 3000 square feet
Conferences & Trade Show Attended
| | | | | |
| --- | --- | --- | --- | --- |
| Year | Month | Show/Conference | City | Country |
| 1998 | Sept. | 1st Myanmar Travel Show | Bangkok | Thailand |
| 1999 | Feb | I.T.A - Hong Kong | Hong Kong | China |
| 1999 | March | I.T.B (Berlin) | Berlin | Germany |
| 1999 | Sept. | 2nd Myanmar Travel Show | Bangkok | Thailand |
| 2000 | June | Kumin Trade Fair | Kumin | China |
| 2000 | Sept. | 3rd Myanmar Travel Show | Bangkok | Thailand |
| 2001 | March | I.T.B (Berlin) | Berlin | Germany |
| 2001 | March | Paris | | |
| 2001 | March | Posdam | | |
| 2001 | May | UNCTAD - Digital Economy | Brussels | Belgium |
| 2001 | Sept. | Thailand Travel Mart 2001+ | Pattaya | Thailand |
| 2001 | Sept. | "Visit ASEAN Campaign" Workshop Hosted by Japan-ASEAN Center | | |